Digital printing into anodized aluminium.
Unique DataPrint innovation enables direct printing under eloxal into aluminium. The ink is directly printed into the oxid film and captured within the metal by the subsequent sealing process that closes the pores again and optimally protects the surface against all kinds of scratches and ravages. The aluminium oxide film is made in an electrolyte bath with DC current applied. The film formation occurs evenly on the entire surface area of the work piece and is firmly fixed on the metal base thanks to its growth.
Excellent quality with the following characteristics:
Wide range of applications for external and internal use;

Profitable solution for both ways of production: single product or small run products;

High environment resistance, UV-protection;

Resistant to solvents, chemically-resisted;

Resistant to scratching;

Light-resistant, anti-graffiti.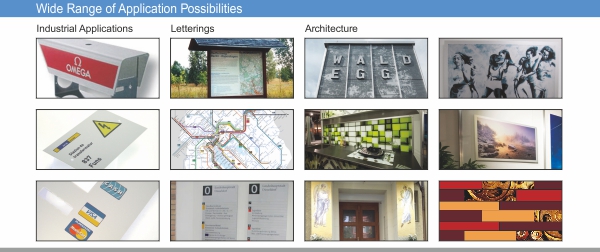 Download brochure